Nowadays, the world seems to revolve around social media. From world leaders, politicians, scientists, and authors all the way to your local friends, everyone continues to devote their time to using social media daily. On average, people spend about
1000 minutes each month
on Facebook alone. Regardless of why people are spending this much time on social media, it is clearly a valuable avenue for advertising just about any product or service when done correctly.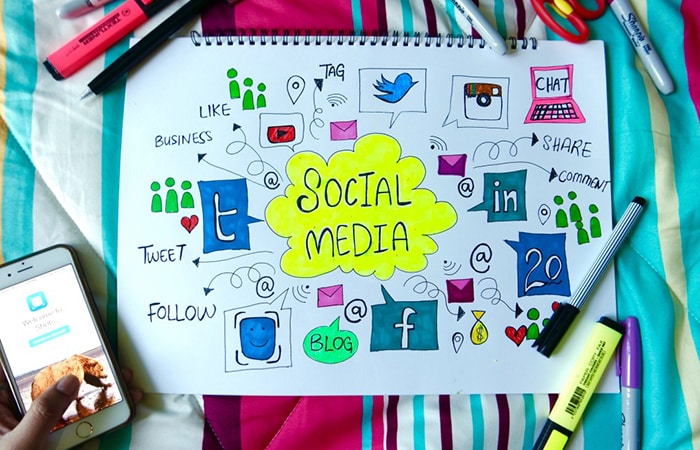 A social media presence provides a method for you to capitalize on the sheer number of people on social media and the amount of time they spend on it. So, here are a few of the benefits you can expect to see once you start growing your social media presence.
A Social Media Presence Makes Your Business Appear Approachable and Human
People today don't want to call or contact a business only to be greeted with automated phone services or automated messaging systems. It's annoying and impersonal, even if those methods really do help businesses direct customer inquiries to the appropriate person. That's why AI and machine learning for customer service is growing so quickly—they offer a more human connection without requiring a massive customer service staff.
Now, you're probably wondering what this has to do with your social media presence. Whether you're a small business, major corporation, or a brand new startup, having an active social media presence humanizes you. This makes you seem approachable to your customers and fans so they'll feel comfortable reaching out and starting a conversation with you on your social media platforms. Once you establish your social media presence, you can utilize AI solutions within your social media messaging systems to have automated yet realistic conversations with your customers. However, since you have an established social media presence, your customers will be accepting of your automated messages so you can better help them with their needs.
Industry Trends are Easier to Follow When You Have a Social Media Presence
You can either be the trendsetter or follower. Either way, having a social media presence keeps you in the loop. You can monitor the changes in your customer base between demographics and interests or stay on top of what your competitors are up to.
With a strong social media presence, you'll never be out of the loop. You can just as easily stay up to date as you can keep your customers updated with your latest offerings.
A Strong Social Media Presence can Grant You Increased Traffic and Improve Your SEO
While the SEO bit is debatable as it is entirely dependent on search engine algorithms, there is something to say towards backlinking and viewership. Both improve your ranking and there are some noticeable aspects of utilizing your social media presence to do so.
Whether that's a concern of yours or not, increased traffic is always measurable. When you have a strong social media presence, there is a measurable increase in the traffic to not just your social media page, but your site too. Not only is traffic to your site in general valuable, but the traffic from your social media is targeted traffic that already knows of your business making them more likely to make a purchase.
---
A social media presence is something you can start utilizing today to further develop your brand and grow your business.